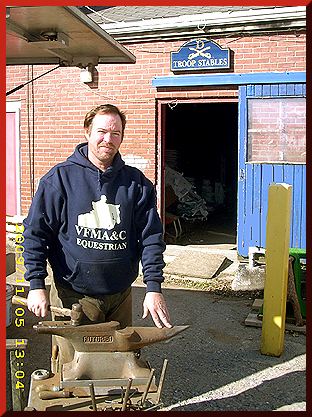 SOME BACKGROUND ON JAY
Jay has been involved in the farriery and horseshoeing business since 1984. He began his farrier training with Chris Phillps, a specialist in standardbred racing. Spent 3 years with Chris shoeing harness racehorses, on tracks and training facilities from the Meadowlands, NJ to Brandywine raceway in DE. A graduate of The Eastern School of Farriery (one of the oldest and most respected farrier training programs in the US), Jay finished the course at the top of his class, gaining an endorsement from the director of the institution, for advanced apprenticeship with world renowned farrier, and former international Blacksmithing Champion, Bruce Daniel, of Mullica Hill NJ. After spending 6 more months with Bruce, and with the confidence of a sound educational foundation, Jay began Jay Flynn Horseshoeing. Basing his business in the hunt country region of Southeastern PA, since 1989 Jay has been in private practice, servicing a variety of sport and pleasure horse in that region.

PROFESSIONAL AFFILIATIONS
Since starting his own business Jay's commitment to his own continuing education, and the cultivation and enhancement of both his skills and of the applications for developing farrier technology has been unwavering.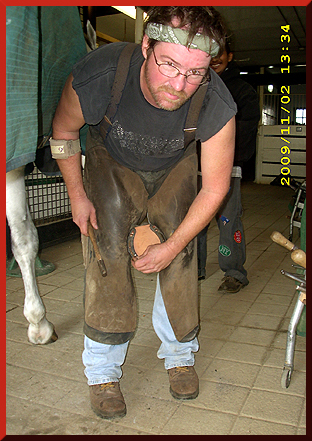 JAY'S PROFESSIONAL ACCREDITATIONS:

American Farriers Assoc. SKILL LEVEL: Certified Journeyman Farrier
American Farriers Association: Certified Tester
Guild of Professional Farriers LEVEL: Registered Journeyman Farrier
PROFESSIONAL MEMBERSHIPS
Member in good standing: American Farriers Association -
# 4904

Pennsylvania Professional Farriers Association

Guild of Professional Farriers - # 0110