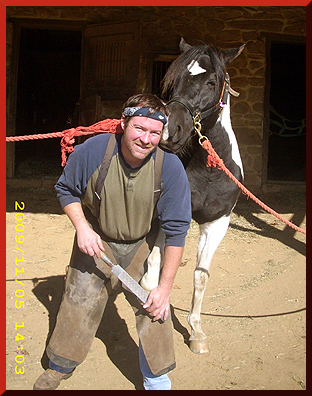 Jay Flynn Horseshoeing is a full service farrier operation, capable of meeting all of your horseshoeing requirements. I prefer to work with an apprentice which is beneficial to the customer and the horse both in terms of the speed and convenience. It is also particularly helpful in the handling of younger horses.
I work well in conjunction with all of the area veterinary practices. And also do referral and outpatient work for University of Pennsylvania Veterinary Hospital at New Bolton Center.

SERVICE AREA

Centrally located in Pottstown PA, our area of service covers a 45 minute radius from Pottstown.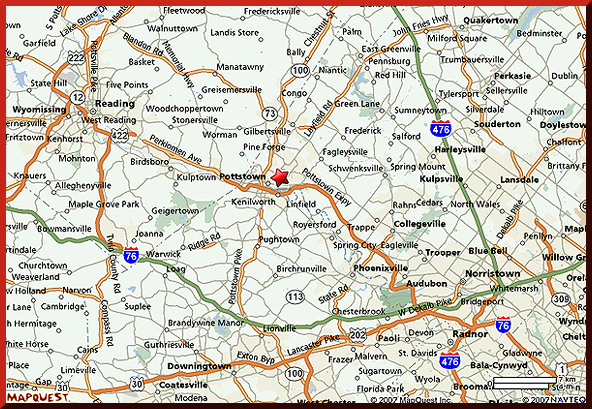 EXTENDED SERVICE and PAYMENT POLICY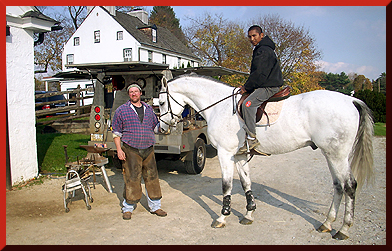 Jay Flynn Horseshoeing does not charge for lost or thrown shoes for up to 5 weeks on *normal horseshoeing applications.* My goal is to have all thrown shoes reapplied by delivering either the same, or next day service.

****Exceptions****
- Thrown corrective apparatus, will incur the cost of material.
- Feet which have been compromised by the weather or environmental conditions, which have been identified by the farrier in advance, *COULD* be subject to charge, depending on the frequency / urgency of the problem conditions.
NOTE: This policy is only for the most extreme of conditions and has rarely been applied for any extended period of time.

TERMS OF PAYMENT

Payment is expected at the time of service.
However billing can be arranged upon request.
Payment for billing is expected within 30 days of service.

METHODS OF PAYMENT

Jay Flynn Horseshoeing accepts cash or check and now accepts credit card payments on line
through PayPal.

****Note**** Bills that remain unpaid at the time of re-shod (over 30 days)
will be expected to come current for both past and present
shoeing at the time of that service. Otherwise no work will
be performed until suitable payment arrangements can be made.